Dr. Foley Serves
Saratoga Springs New York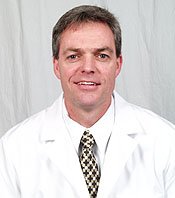 Foley Chiropractic, PC, an international authority on Non-Surgical Spinal Decompression, specializes in the care of patients suffering from severe back pain due to herniated and degenerative spinal discs, sciatica and facet syndrome.
Our goal and driving determination at Foley Chiropractic, PC is to deliver the best health care available to the public by addressing the three main factors that determine an individuals future health, well being, and longevity. These three main factors are: 1.) Pain Reduction, 2.) Correcting the underlying cause of your problem, and 3.) Supportive care to maintain you health.
Our clinic recognizes this new technology can help many patients who have had little success with other conservative treatment. Spinal Decompression has been the most important medical advance in the non-surgical, non-invasive treatment of back pain in the past 10 years. This FDA cleared Spinal Decompression technology is presently being utilized by neurologists, orthopedic surgeons, chiropractic physicians, family physicians, pain specialists, and physical therapists across the United States, Canada, Europe and Asia.
We now can help patients that prior to Spinal Decompression would have had to live in pain for the rest of their lives. They come to us when other treatments have failed to give them relief.